Although I can make a difference on my own, it is only a small difference compared to what a team of people can do together. Every little bit counts, and every person can help to make that difference.
Team up with me to help reach out to the young vibrant talent."
"VVS Foundation is very close to my heart and I am very passionate about this cause. VVS Foundation was established in 2012 and since then we have made a huge difference in the lives of many meritorious students who have dreams to rise high but are underprivileged. They want to pursue a career in Sports but are unable to participate in coaching sessions due to lack of financial support. The reason I wanted to do this and get involved was my passion for education and sports. I want to give back to the society some extremely good sports persons and educated individuals who would have otherwise got lost amidst their crisis.

To enable children to have education and physical fitness, I chose to put energy, time and passion into raising awareness and funds for the Foundation so that a large number of students can be benefited from the activities carried out by VVS Foundation.
I strongly believe that if anyone can help turn some children's lives around, raise funds for education and sports for the students it is VVS Laxman – the legendary cricketer, one of the greatest sportsmen ever. His triumphs on the field and his devotion to helping can lead people everywhere to try just that little bit harder."
"Children are a blessing. They are treasures that need to be nurtured, cared for, loved and appreciated for every little breath. Being a mother of two kids I truly understand and appreciate the importance of education in shaping the life of young enthusiastic children. I want the Foundation to reach out to as many as possible so that the basic right of getting good education is provided.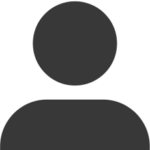 Nandini Rao
Director
Vidyaranya School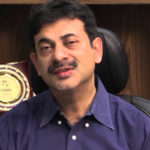 Jayesh Ranjan
IT Secretary
Govt of Telangana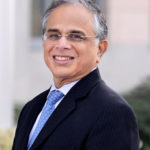 Ajit Ranganekar
Former Dean
ISBl
Dr Shanta Sinha
Social Activist